Welcome to the website of Shore Animal Control. We are here to serve communities in South Jersey. For more information, please call 800-351-1822.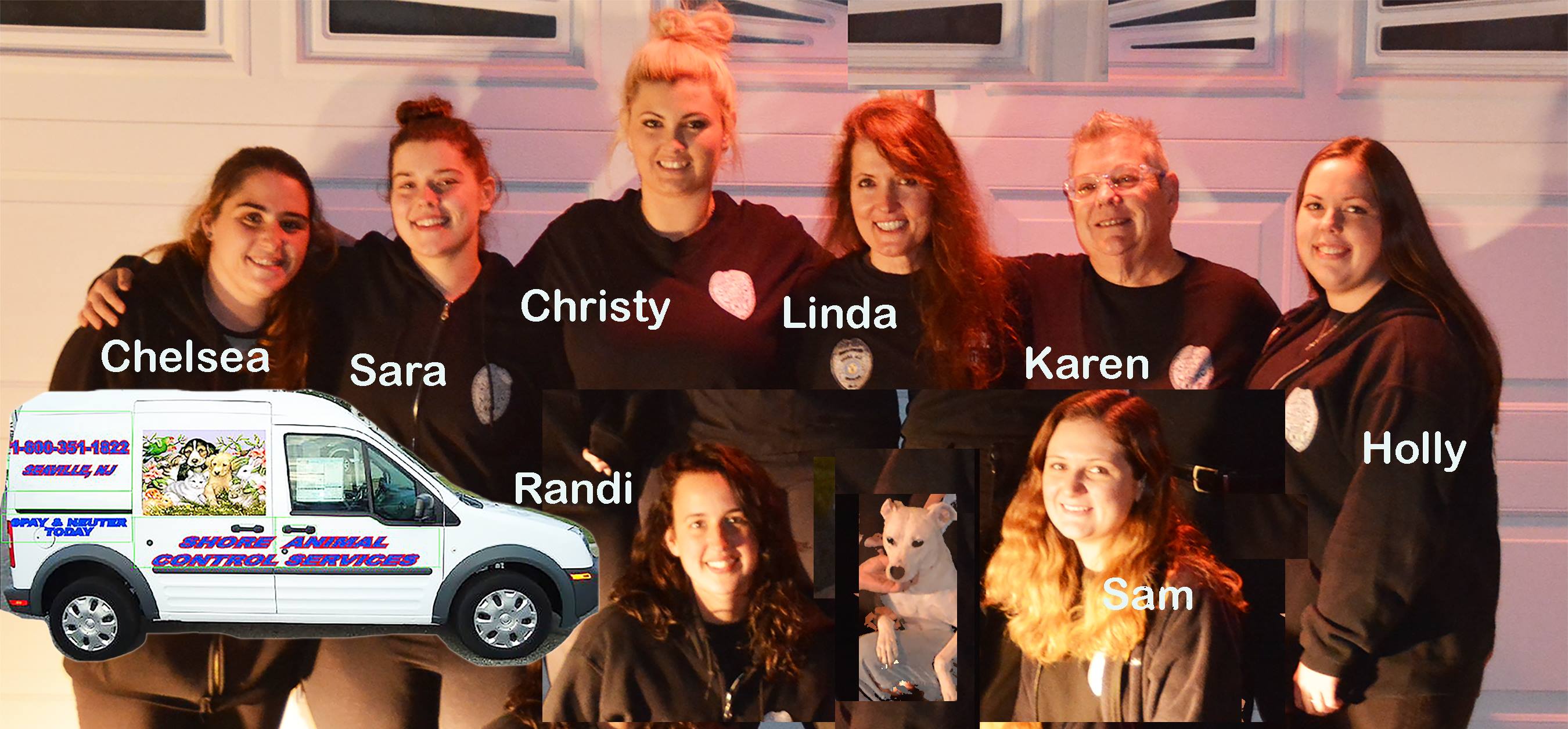 Meet The Shore Animal Control Team:
* Linda (Manager/ACO)
* Pam (Manager/ACO)
* Holly (ACO/ACI)
* Chelsea (ACO/HLEO)
* Karen (ACO/HLEO)
* Rob (ACO)
* Sarah (ACO)
* Randi (ACO)
Shore Animal Control is a full animal control services company serving municipalities in Cape May and Atlantic Counties.
If anyone suspects animal neglect or cruelty, please contact the NJ SPCA at 800-582-5979.